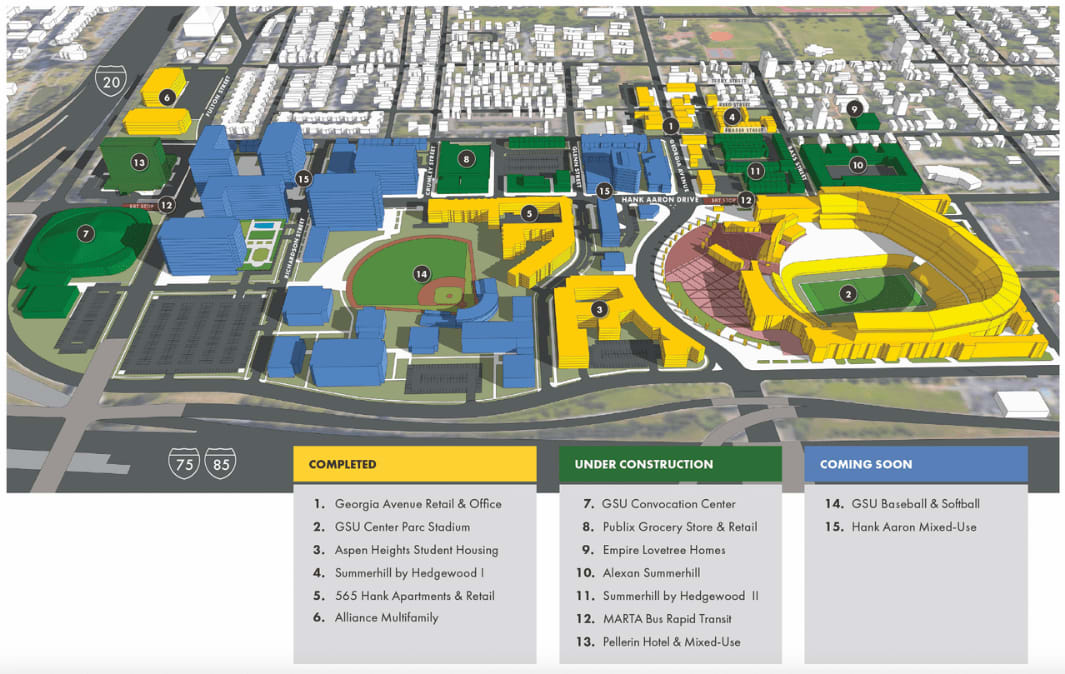 Significant changes in Summerhill aren't relegated to Georgia Avenue storefronts and big lots being transformed into apartment hubs.
Coming to market next door to Wood's Chapel BBQ and Junior's Pizza, just south of Georgia Avenue's reborn retail buzz, is a multifamily residential project by Hedgewood Homes, a builder whose communities span metro Atlanta and tend to echo old-world town centers.
Hedgewood's latest intown venture is called, simply, "
Summerhill
"—or what marketers are pitching as "Atlanta's new front door."
Carter, the developer behind most of the neighborhood's ongoing construction, partnered with Hedgewood to create a for-sale, residential component that will eventually span 2.5 acres and include about 100 homes. The sites have largely been surface parking lots or vacant land.
Per Carter reps, about one-fourth of the expected 100 homes are delivering this fall, as recent listings indicate.
The first section entails two, three, and four-story homes with an emphasis on gardens—both private and communal, maintained by a pro gardener—along with social porches and, in some cases, rooftop decks.
The overall aesthetic is described as "modern, classic, and elevated architecture that relates and complements the past and future."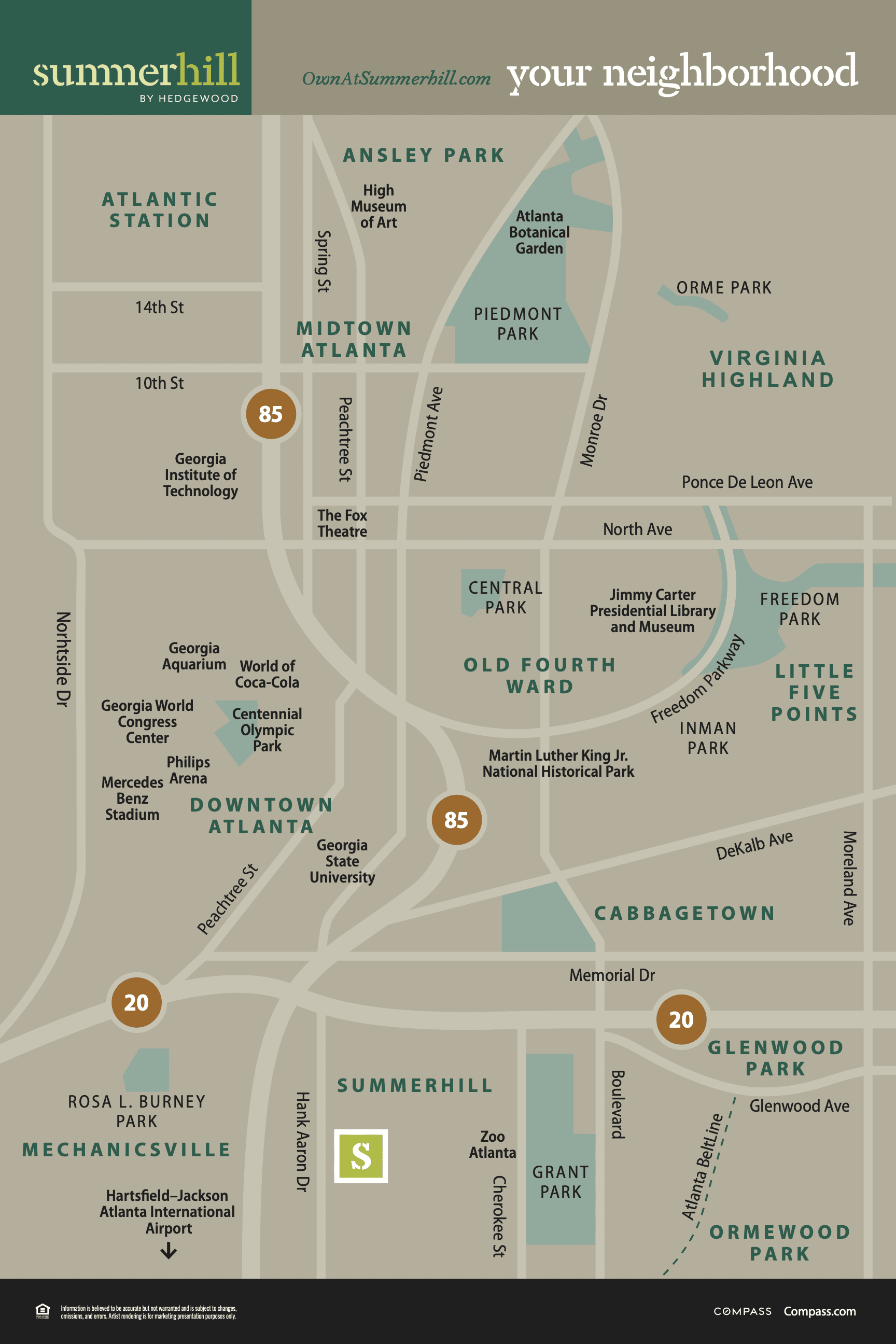 Prices
begin at $299,900 for a two-story
flat
with a single bedroom and bathroom (square footages aren't specified).
On the flipside are three or four-story standalone houses, priced up to
$514,000;
and the costliest offering to date, a two-bedroom
corner unit
with a roof deck on the third level, asking $527,000. HOA fees vary, of course, depending on size.
Across metro Atlanta, Hedgewood is known for building residential sections of Serenbe, Alpharetta City Center, Cumming's Vickery, and Glenwood Park.
Meanwhile, development associated with Georgia State is moving forward in the area; renderings emerged last month for the university's new $85 million
convocation center
, which is set to rise in Summerhill between the stadium and downtown Atlanta.
And national developer Alliance Residential is launching a project with almost 300 luxury apartments—called
Broadstone Summerhill
—a few blocks north of Georgia Avenue, near Interstate 20.
Read the original article at
AtlantaCurbed,
written by Josh Green.