Atlanta-based homebuilder Hedgewood Homes has plans to redevelop a 22-unit townhome property in the Garden Hills neighborhood, according to rezoning documents filed with the city earlier this year. A rezoning application for the project site, which is a 2.49-acre property including 69 Delmont Dr. NE, is scheduled to be heard Tuesday evening by the area's neighborhood planning unit and early next month by the city's Zoning Review Board.
Named Delmont, the Buckhead community would consist of 37 townhomes and single-family detached homes ranging in expected price from $800,000 to $1.5 million, with plans calling to demolish the site's existing units. Hedgewood Homes is requesting the property be rezoned from RG-2 to RG-3, which would allow for more density with the project.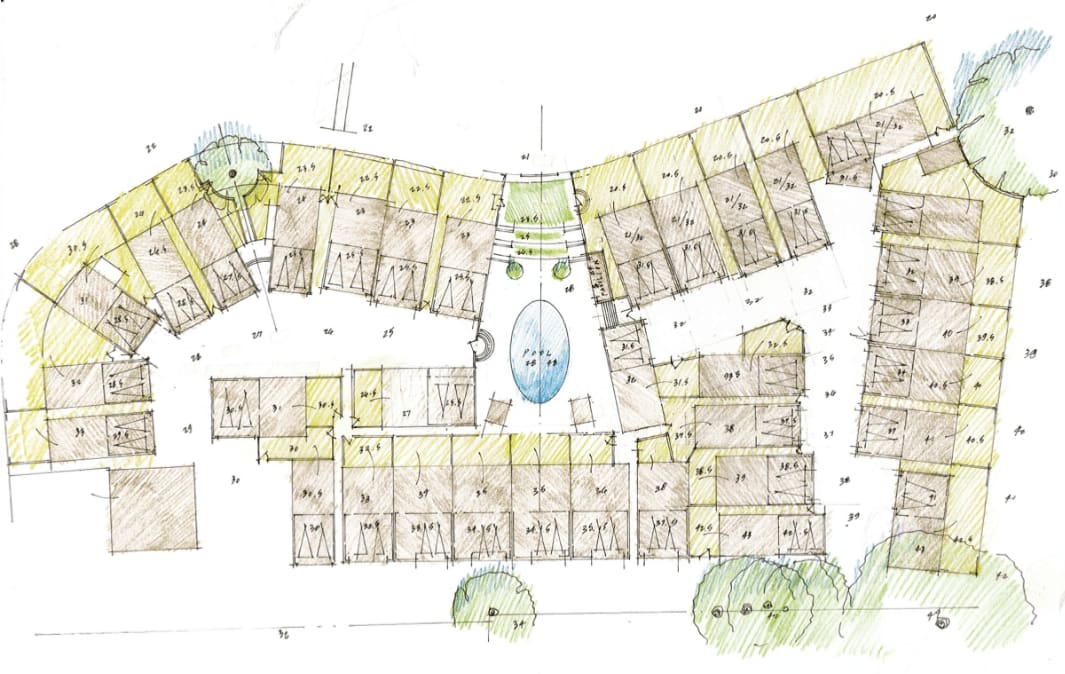 "While MR-4A may seem a logical rezoning district choice, it also creates the need for multiple SAP applications and potentially multiple revisions as the homes and home-footprints are customized for the buyers," the development team wrote in a project summary.
"Therefore, the Applicant is requesting RG-3, which would allow the same high standards of construction and architectural product quality, but not require multiple SAPs and revisions as modifications are made to the site plan and to each individual home."
Plans call 12 to 16 three-bedrooms ranging in size from 1,800 square feet to 2,250 square feet and 20 to 32 four bedrooms ranging from 2,000 square feet to 3,000 square feet. Prices for the three-bedrooms are expected to start at $850,000, while prices for the four-bedrooms are expected to start at $900,000 and go up to $1.5 million.
The existing community, which is adjacent to Garden Hills Elementary School and Atlanta International School, holds 22 two-bedroom units with an average assessed value of $182,400.
New homes in Delmont would feature private gardens and two-, three-, or four-car garages and give access to a centrally located pool and bathhouse, according to the developer's website. Also involved in the project is Atlanta-based design firm TSW.
Owned by Pam Sessions and Don Donnelly, Hedgewood has constructed more than 4,000 homes in its over 30-year history. It expects marketing for Delmont to start this spring or early summer and to finish construction in the first quarter of 2024, according to its rezoning application.