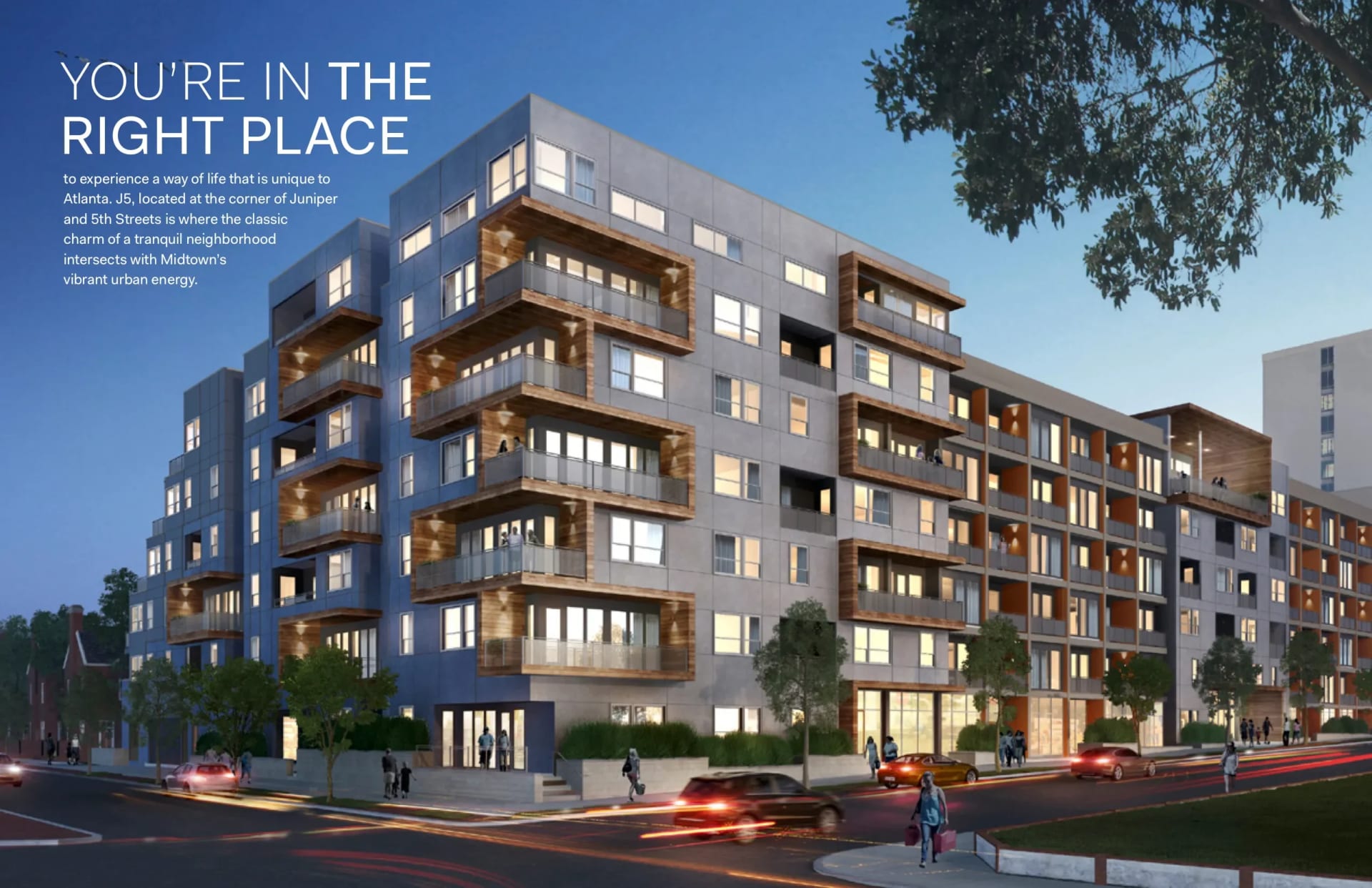 The industry unveiling of the Midtown J5 luxury condo was a prodigious success! Real estate brokers, neighbors, project officials, and media influencers lined up to catch the first glimpse of this highly anticipated project. The Lawrence provided signature J5 cocktails and scrumptious lite bites and their renowned friendly atmosphere.
The results are in and reviews were even better than projected! The Juniper Transformation Project gets underway this fall, with completion anticipated to synch with the delivery of J5. Juniper will be reduced to two lanes to accommodate bike lanes from 14th to Ponce and additional greenways, effectively creating a new Midtown Parkway.
Situated where Juniper and Fifth Street meet, J5 is expected to deliver in Fall 2019 (Sales Open August 2018).
As the first new luxury condominium of its kind in over a decade, the awakening of Midtown is exhilarating! There's something for everyone at J5, with pricing from $400s – $1m. This posh concept, nestled in what has emerged as the high-tech hub for metro Atlanta, is another feather in the cap of Dezhu US.