A sprawling resort community described as "metro Atlanta's last pristine, untouched paradise" is launching homes sales aimed at city dwellers itching to break away—and maybe ride an ATV or fire off a shotgun—without the hassle of a long drive.
Set on 1,100 bucolic, equestrian acres along a Chattahoochee River bend,
Foxhall Resort
has been a destination for sporty hotel guests, wedding attendees, and live-music fans who appreciate the 16 onsite lakes and rolling hills.
It's 20 minutes from the Atlanta airport, near Serenbe in Douglas County, but offers the feeling of being "transported to another world," as one property rep puts it, with activities that include paddle boarding, kayaking, quail hunting, clay shooting, and long riverside trails for hikes or tearing around on a four-wheeler. And now it's expanding.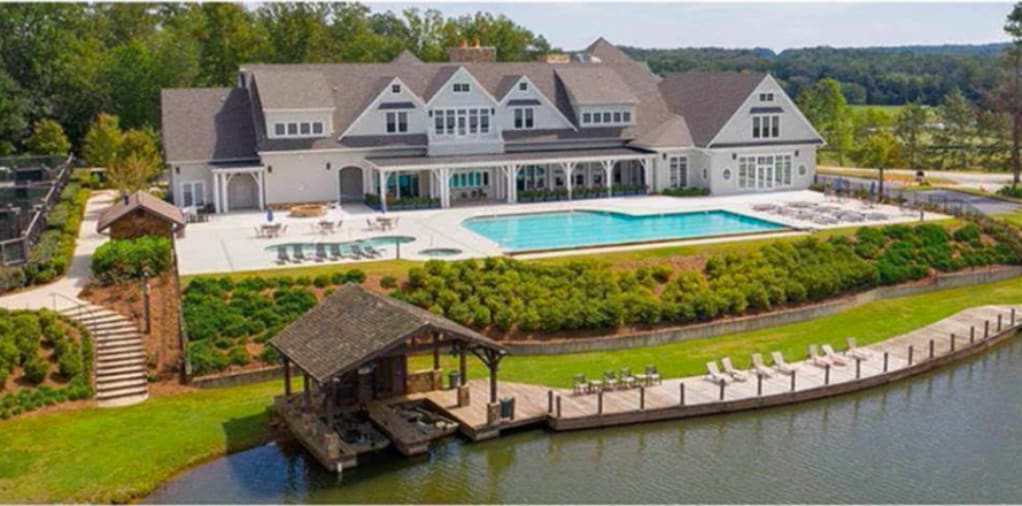 Along with Foxhall's first residences, chef-driven restaurant Pheasant Blue, described as a gourmet farm-to-table eatery and bar, has opened. It operates in a new Foxhall clubhouse with a market, retail shop, and an infinity pool that overlooks what's purported to be one of Georgia's best bass fishing lakes.
Overall, the property has become "a global go-to destination for the sporting set and families seeking fun and adventure close to Atlanta," according to an announcement provided this week to Urbanize Atlanta.
On the for-sale residential side, options are broken down into three categories: Two or three-bedroom lakeside villa condos, four-bedroom cottages, and estate lots for standalone houses.
One smaller option, a two-bedroom condo with lake views and 10-foot ceilings, is priced at $345,000 for 990 square feet.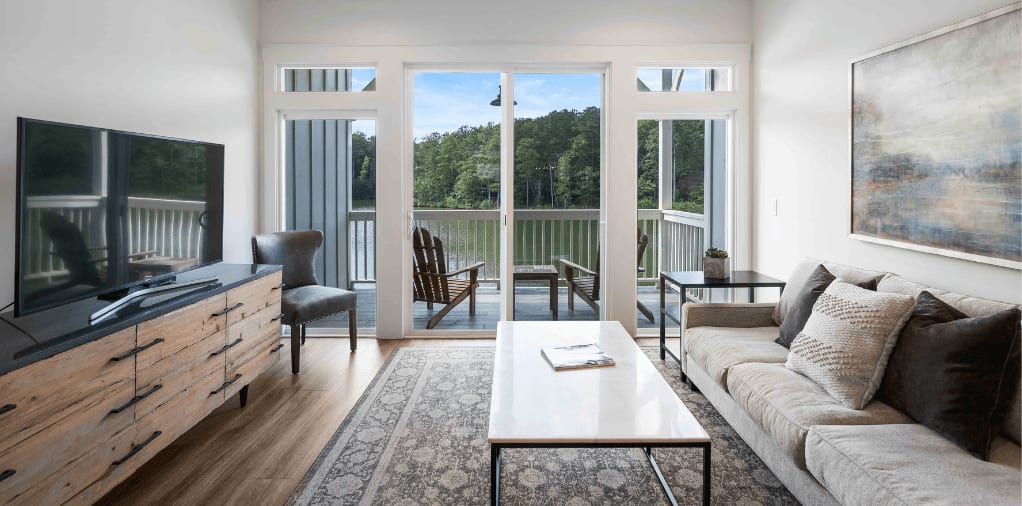 A four-bedroom cottage listed in marketing materials asks $645,000 for 2,100 square feet. That gets 20-foot ceilings in the living room and five porches with views of gardens and the community tennis courts.
Owners have the option to add homes to Foxhall's rental pool for short-term stays—and the resort will manage bookings, cleaning, check-ins, and other aspects of that process, according to project officials.
"Foxhall resort has much to offer year-round," said Harrison Merrill Jr., Foxhall's president and CEO, in a prepared statement. "We think people will be thrilled at the opportunity to make this their permanent or weekend home."